Juniata Valley YMCA Aquatics
Make A Splash!
Our pool is the only full size pool in the area!
Each year, the Juniata Valley YMCA teaches children and adults to swim and certifies a large percentage of area lifeguards.  Have an injury or need a form of low-impact exercise that's easy on your body?  Come swim at the JVYMCA.  From swim lessons to aqua fitness to birthday pool parties to swim teams, you'll find the water fun you're looking for at the Y!
Private Lessons
Our private swimming lessons are a very popular alternative to our group lessons. Private lessons are 30 minute, 1 to 1 lessons with an experienced swim instructor. Lessons are designed specifically for your swimmer's needs and can be scheduled at a time that is convenient for you. Adults are welcome!
Single Lesson:  Member $15    Non Member $20
Pass of 5 Lessons:  Member $65    Non Member $90
Semi Private Lessons
Swimming lessons for 2 children with the same swimming abilities
Per Child
: Member $12   Non Member $16
Pass of 5 lessons:
Member $50   Non Member $70
Group swimming lessons is in a group setting. This program will run for 3 weeks on Saturday mornings. Call the YMCA to see when group lessons will run.
9:00-9:45am          AGES 6+
Members: $25.00
Non-Members: $35.00
9:45-10:15am       AGES 3-5
Members: $25.00
Non-Members: $35.00
The Y Stingrays Swim team will be accepting registrations for the 2023-2024 swim season beginning in October 2, 2023.
Season begins in November 6th and runs through February.
All Stingrays must be a YMCA member per the National YMCA and competitive rules. Meets will be held Saturdays at the Juniata Valley YMCA as well as other Y's in our league.
BABY RAYS- Ages 8 and under 5:30-6:00pm
STINGERS- Ages 9-12 6:00-7:00pm
STING RAYS- Ages 13-18 5:30-7:00
COST: $200 for the season
Fall Swim Clinic
(Oct 9-Nov 2)
You can try it out and get a jump on the competition with our Fall Swim Clinic!
Beginners: (Ages 6,7,8) *Limited to 15 kids
Tuesday/Thursday 5:00-5:30pm
Members: $25   Non-Members: $45
Prior Swim Team (Ages 9+)
Monday/Tuesday/Wednesday/Thursday 5:30-6:30
Members: $55   Non-Members: $75
Splish Splash
Shallow water only to help improve agility, flexibility, and cardiovascular endurance.  (no swimming ability required)
Monday, Wednesday, Thursday, & Friday: 11am - Noon
Active Older Adults Pool Time
Pool time for those over 60 years of age.  Play water volleyball, participate in volunteer-led class exercise, or just socialize in the deep end!
Tuesday & Thursday: 1:15 - 3pm
Aqua Zumba
Aqua Zumba is a safe, challenging, water-based workout that's cardio-conditioning, body toning, and most of all, exhilarating beyond belief.  All participants are encouraged to wear water shoes & bring bottled water to every class!
Tuesday & Thursday: 9 - 10am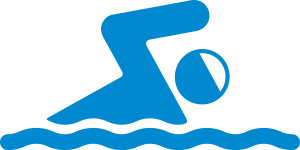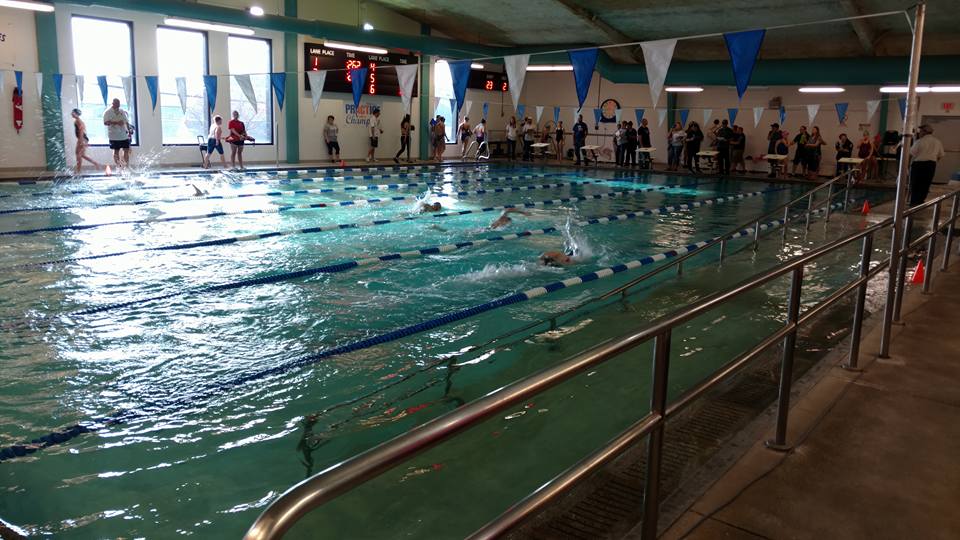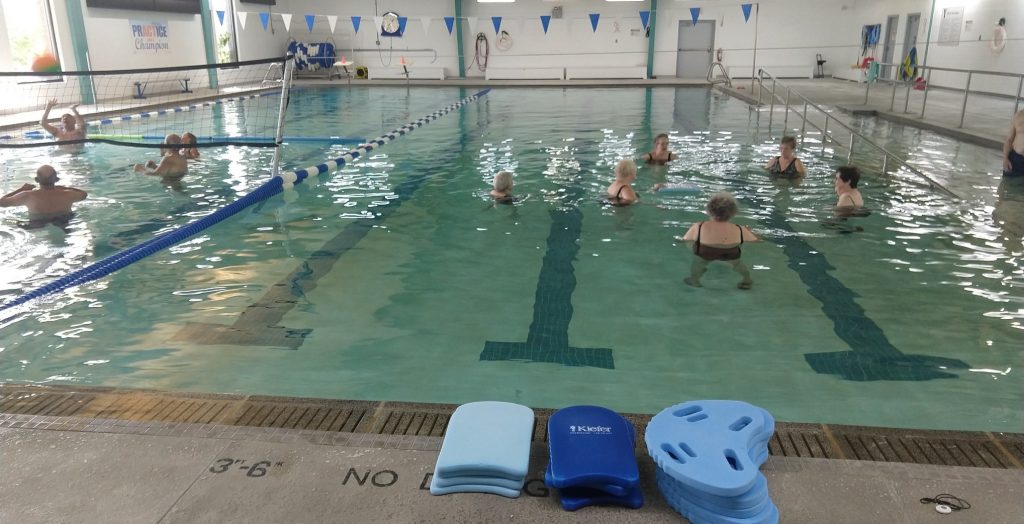 This is a parent-child water introduction program to help the parent and the child get used to the water and see the pool as fun.
Parents and children play games that introduce basic introductory water skills such as blowing bubbles, breath control, kicking and floating. The class focuses on water orientation and encourages parents and babies to trust each other in the water. Lifeguards are always on the pool deck during swim lessons.
The parent-child classes are offered for children ages 6 months – 36 months
Call the YMCA to see when the Parent/Child Swim class will begin!
A parent/family member must accompany the child in the water.
Babies and toddlers who are not toilet trained must wear a swim diaper.
NEW SESSION: March 28, 30, & April 4, 8 | 7:00-7:30pm
Please shower before entering the pool
Please walk -- no running
Children under 8 years of age must be accompanied by a parent or adult (18 years of age) at all times in the pool area
Children under 5 years of age must be accompanied by a parent or adult (18 years of age) in the water at all times
Inflatable flotation devices are prohibited
No snorkels or masks - goggles only
Do not go over, under, or through the railings
Diving will not be permitted unless under the instruction of a YMCA program
No cut off shorts -- bathing suits or swim trunks are best
Swim pants only -- no diapers
No profanity, horseplay, or splashing
Food and drink are not allowed in the pool area
Lanes are for lap swimming only
Please be RESPONSIBLE with all YMCA equipment
Always be courteous of one another
RESPECT the lifeguard -- they are the boss.
Renting the YMCA pool does not grant patrons any special privileges or restrictions.  It is expected that individuals and groups renting the pool will follow YMCA pool rules and will inform their guests of these rules.  Please have all guests show up promptly in order to receive proper instructions from lifeguards.
Designated areas of the pool will be roped off for all pool parties.  Any swimmers wishing to go beyond the designated area will need to pass a swim test.
The swim test consists of a 25 yard swim without stopping and water tread without assistance. Those passing the test will be given a wristband, identifying them as qualified deep water swimmers.