Not Just For The Kids!
Are you looking for a fun way to stay fit? Do you have a competitive streak? Whether you miss your high school volleyball team or you're just hoping to try something new, our teams have a spot for you. The Juniata Valley YMCA offers a wide variety of recreational and league sports for adults to participate in. Team sports are a great way to socialize and maintain a healthy lifestyle, so get started at the Y.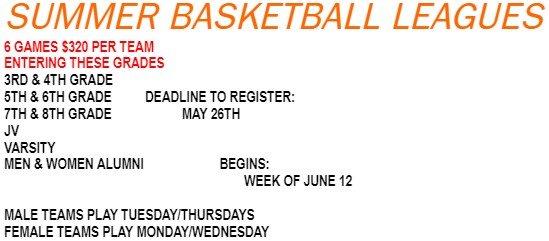 MENS WINTER BASKETBALL LEAGUE 
Games will be played Thursday or Friday between 6:00-9:00pm for six weeks.
LEAGUE WILL RUN FROM MARCH-APRIL
Cost: $320 per team
DEADLINE TO REGISTER: FEBRUARY 22nd  
ADULT VOLLEYBALL LEAGUE - SESSION 2
The YMCA Volleyball League plays for 8 weeks on Thursday nights between 6:00-9:00pm. Teams are mixed male/female. Play with max of 6 on a court at any time but you may have more on your roster and rotate in on the serves. 

WILL BEGIN IN OCTOBER 2023
PICKLEBALL
Pickleball is a paddleball sport that combines elements of badminton, table tennis and tennis. Pickleball is open to anyone ages 16+, come join us for a fun time! Beginners are always welcome!!!

Pickleball runs from October to May
Monday, Thursday, & Friday 8:30-10:30am
Wednesdays 5:00-7:00pm
Free to members and nonmembers must purchase a day pass  
JUDO/JUJITSU - Join this class at any time
Judo is a modern Japanese martial art. Judo is held on Monday evenings. Sensei Dave will be instructing this class. Contact the Y for pricing as it varies monthly depending on the # of Mondays in the month.

Ages 6-9 meets Mondays from 7:00-8:00pm
Ages 10+ meets Mondays from 7:00-8:30pm
KARATE
- Join this class at any time
Karate is a martial art developed in the Ryukyu Kingdom. Karate is held on Tuesday nights. This class is led by Sensei Joe. Contact the YMCA for more pricing as it varies each month depending on the # of Tuesdays in the month.
Ages 6-12 6:00-7:00pm
Ages 13+ 7:00-8:45pm
WEEKLY CORNHOLE TOURNAMENTS
Wednesday Nights at the Juniata Valley YMCA
These are blind draw tournaments. We will utilize 2-3 games of Scoreholio to set partners for a double elimination tournament. The number of rounds of Scoreholio will be determined by the number of players.  Due to time constraints, we will limit this tournament to the first 24 players.
As a reminder registration/warmups will be from 5:45-6:20pm. Registration will close promptly at 6:20.
You must be at the venue and have paid your registration fee by 6:20.
Bags will fly at 6:30.
Entry fee

$15.00 for non YMCA members

$10.00 for YMCA members.
Winners get cash!
Grab your bags, and a friend, and come out for some good competition.  All skill levels are welcome.