Group Exercise Is Where It's At!
With group exercises at the Y, you can build commitment, accountability, and new friendships all while having fun!
From low-impact exercise, stretching, and strength training to indoor cycling and water exercise, the Y offers group exercise classes to suit every age, interest, and ability level.  Our instructors will see that you understand the exercises and get a great workout all while feeling welcomed and challenged. We have a variety of classes to choose from so you pick the ones that best suit your fitness goals.
Our Group Exercise classes are a dynamic, fun filled way to get fit!  Get your day off to a great start with the morning classes Mon/Wed/Fri at 8:30a.m.  At work? Busy in the morning? Not a morning person at all? The check out our evening workout classes, classes are posted on out Facebook Page.  You can even round out your week with a Saturday morning class, which is a great way to start your weekend!
All land group fitness classes are free with membership. Walk-ins are $5/class as space permits.  See your instructor or contact the front desk for details.
AOA (Active Older Adults)
Cardio Sculpt
Body Blast
PIYO
Fit in 45
Yoga
Instructor's Choice
Interval Training
Indoor Cycling
Class descriptions available here.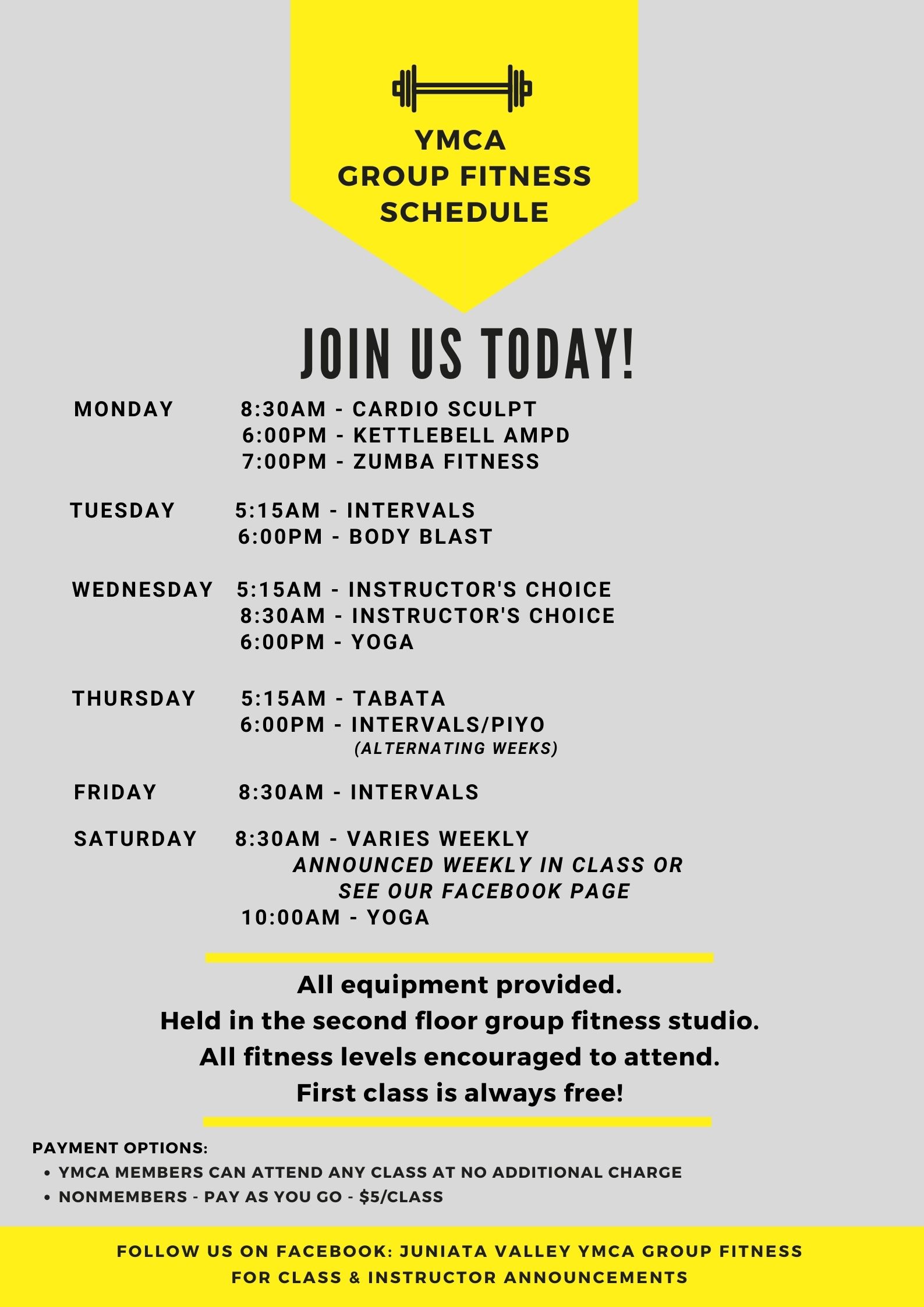 Note: Classes and programs change throughout the year depending on the season and demand.  If you have any questions or would like to see a program offered, please contact us to let us know how we can help!